Posted on Aug 29, 2018 11:20:06 AM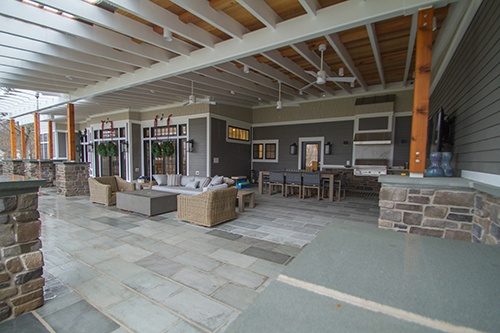 Outdoor living spaces are in high demand. According to Houzz research, 56% of respondents are updating their outdoor spaces, creating customized retreats that expand the living space and are perfect for relaxing and entertaining. Using innovative technologies such as radiant outdoor flooring and all-weather fabric awnings, curtains and walls, today's patios and decks are being transformed into high-comfort, multi-season living areas that feature fireplaces, outdoor heaters, sound systems, water features, fire features, kitchens, and more.

If you're looking to create a custom outdoor retreat that extends your living space and offers a good return on investment, there's still time to make it happen!
Read More